Our Marketing Leaders are a diverse group of globally experienced, corporate marketing executives. They bring a wealth of varied knowledge and experience across many industry verticals. Individually, they add a lot of value to our clients, and collectively – their value is immeasurable!
---
Raz Chorev
Raz's career started with a Business Administration degree and a marketing major, in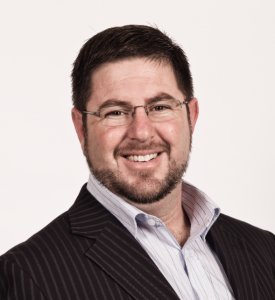 the last century! Raz has held both Sales & Marketing management positions in the past two decades. Being naturally curious, Raz has been experimenting with web technologies for over 15 years, and was an early adopter of Social Media, mobile and digital communications. With his strategic vision, and strong business acumen, Raz worked with both national and international brands, including QBE, Mortgage Choice & Citi Group, helping with understanding and implementations of digital and social media, bringing frameworks and processes to drive business results.
Raz brings international experience predominantly with professional services, and applies learning from various industries to his clients. He has worked with NGO's, Academia, Government agencies, advertising agencies and advisory firms. Raz is a master negotiator, having been married and a father to three boys. For leisure, he rides a motorcycle, and when time permits, catch up on an ever-growing pile of books on his bedside table.
Natasha David
With a unique beginning as a mechanical engineer, Natasha quickly discovered she had a flair for translating complex technology jargon into compelling, engaging content. She quickly established herself as a credible B2B technology journalist and analyst with IDG Communications and IDC. Not content to rest on her laurels, Natasha also attained a degree in MBA in Technology Management and worked in marketing and PR roles on both agency and client side.
Since then, Natasha has firmly established herself as a trusted PR and marketing adviser with a strategic approach. With a career spanning more than two decades, Natasha has held senior roles with international and local technology and media brands including IDG Communications, IDC, FST Media, Hummingbird, Finware, Logica and Open Text. Specialising in technology, digital, channels, financial services and business markets, Natasha has demonstrated expertise in high-level strategy as well as tactical marketing, PR and content execution.
David Chenu
David Chenu is a senior marketing leader who has spent over 20 years working in consumer marketing, building brands, strategies and implementing marketing programs.
He has worked on local and global brands with companies such as Unilever, Nestle, CSR Sugar and Tassal Salmon. His passion for food and excellent strategic planning led him to take up senior marketing roles at Meat & Livestock Australia and Horticulture Innovation Australia. His experience has involved strategic brand planning, sales strategies, digital and content strategies, social media plans, marketing analytics, new product development, business development and the leading and mentoring of teams.
David has developed over 200 marketing plans in the last ten years which have been widely acknowledged for their commercial success
After graduating from University with a bachelor of economics his professional development has been complemented by ongoing executive leadership education through, Wharton Business School, Mount Eliza Business School, AGSM (University NSW) & Future Point of View (USA) management programs. He also graduated from the Australian Institute of Company Directors. David's first job was a chef at Berowra Waters Inn which proved to be an inspiration thought his career.
Holly Locastro
Holly started her B2B marketing career over a decade ago and since then has worked, both agency and client side, with Wholesale Trade, Electrical, SaaS, Education and Training and Local Government organisations.
She is tertiary qualified in media and PR and has a Masters in Communications. Her personable nature coupled with the range of brands with which she has worked enables her to quickly align with a client's organisational culture and become one of the team. She loves working with SMEs to maximise their marketing ROI, improve their processes and harness the entrepreneurial mindset that is often found in smaller businesses.
Her work style can be summarised with 3 Cs: Commercial, Creative and Customer. It is this combination that ensures she produces insightful, realistic marketing strategies while driving revenue and keeping clients happy. Which is ultimately what it's all about. 
Meraj Huda
An internationally experienced, data driven Head of Marketing/Digital professional who undertakes complex programmes across various industries and brands/products, delivers strategic solutions for superior customer centred results. Builds and manages cross-functional teams with inspirational leadership. Applies multi-channel Marketing/Product strategy, Finance planning, and analytical skills to deliver corporate objectives, ROI, and Business Transformation. Operates professionally with high motivation, C-level entrepreneurial mindset, thriving in fast-paced multicultural settings. Meraj has 25+ years of Marketing/Product/Digital Management experience obtained at leading brands: Lenovo, Sabre/Abacus, icare NSW,OgilvyOne, Ansett Australian Airlines, and Booktopia
Annie held senior strategic marketing roles for over 15 years, and has been working with some of the most innovative global financial technology companies. She acquired formal qualifications in marketing & communications, engaged in consultative marketing strategy programs, and completed customer centricity and pragmatic marketing methodologies – all from leading institutions in Australia, Europe and the US.
As a strategic thinker, Annie has lead established businesses as well as startups, through an accelerated growth phase. Her unique ability to identify and articulate business objectives, is a key to her success.
Annie is an expert in financial technology, global capital markets and electronic trading platforms, with experience across corporate branding, integrated marketing programs, product lifecycle and analytics.
"A great marketer knows company size and location is no barrier to regional and ultimately global success. What matters is understanding the offering, how it translates to the market, and how a team can support its success."
Some of Annie's most notable client technology upgrade success stories include Australia, Singapore and Central Europe Stock Exchanges, and large investment banks such as Macquarie, Standard Chartered and Citi, to name a few.
Nandinho Rebello
 Nandinho is a digital business management extraordinaire, with 20+ years of International experience across E-commerce & Marketplaces, Telecommunications, Consumer goods and  Pharmaceuticals.
He believes that what cannot be measured, cannot be improved, and is passionate about strategic business planning and analytics. During his corporate life, Nandinho has led several small and large scale projects in organisational transformation across sales, marketing and operations to optimise efficiency and costs.
Nandinho is Google Certified, with hands-on experience in digital marketing, business analytics, and brand management, and loves creating structure, processes and key performance indicators.
He has worked on marketing and project planning platforms like Google  Analytics, Adwords, Bluecore, Rakuten, Criteo, Mirakl, Zoho, Shopify, SEM rush, Slack, Trello amongst others. Experienced across businesses from start-ups to large-scale multinationals, over the last 5 years, he has set up two of Australia's fastest growingmulti-awardrd winning E-commerce marketplaces overseeing business processes from beginning to end, and had even launched his own e-commerce store from scratch!
He has led high achieving teams across brands like Catch.com.au, Mydeal.com.au, Diageo, Glaxo Smithkline, MTS (Leading Russian Telecom) and
other telecom majors in International Markets.
Often called by his last name Rebello, Nandinho is a family-oriented dad  He is passionate about wildlife conservation and loves spending time with his family and
dog, or just gardening, biking, trekking and staying fit.
Nandinho is MBA educated with a Marketing focus, and has a Bachelor's degree in Bio-chemistry (including an undergraduate stint in tissue culture research). 
SaveSave